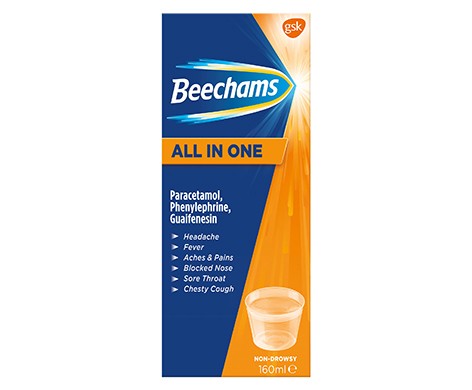 Category
Cough, Colds and Sore Throat
Uses
Symptomatic relief of colds, chills and influenza including chesty coughs.
Format and Ingredients
Solution containing in 20ml:
Phenylephrine Hydrochloride 10mg
Dosage
Adults: 20ml every 4 hours as necessary. Maximum 80ml in 24 hours. Not to be taken continuously for more than 5 days except on medical advice. Children under 16 years: not to be given except on medical advice.