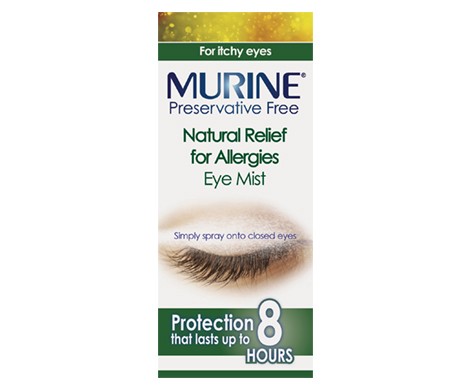 Category
Hayfever & Other Allergies
Manufacturer
PRESTIGE CONSUMER HEALTH
Uses
Relieves and protects the eyes from allergies to pollen, dust and similar irritants. Contains liposomes which form a thin protective film to provide barrier protection.
Format and Ingredients
Extract of capparis spinosa, helichrysum italicum, euphrasia officinalis, glycyrrhiza glabra
Dosage
Spray onto closed eyelids only. Hold the bottle 10cm from the eyes, spray 1-2 times on each closed eye, blinking occasionally for best results. May be used 3-4 times a day.