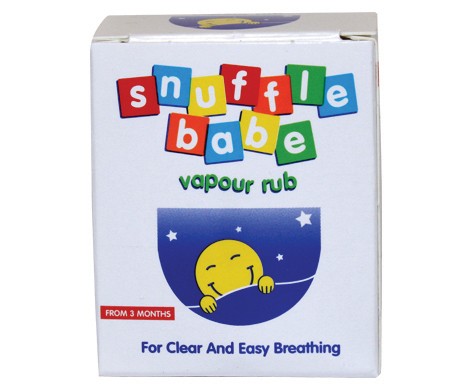 Category
Cough, Colds and Sore Throat, Infants and Babies
Manufacturer
DENDRON BRANDS LTD
Uses
Gentle and effective relief from nasal congestion.
Format and Ingredients
Topical ointment balm/rub containing:
Dosage
Infants three months and over: lightly rub a small amount onto upper chest and throat. Alternatively, place in a tissue or handkerchief in the clothing. Do not use on broken skin or around the nostrils.