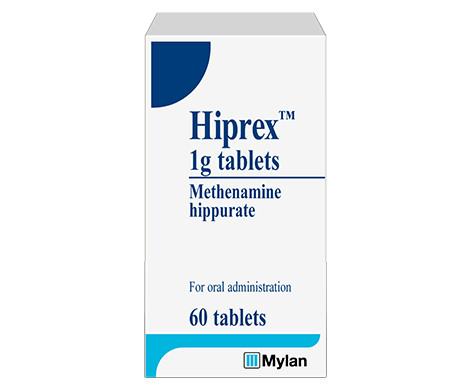 Category
Urinary tract infections
Uses
A non-antibiotic prophylactic treatment suitable for consumers with recurrent urinary tract infections. It can be used as a maintenance therapy after successful initial treatment of acute infections with antibiotics. It can be used as a long-term therapy in the prevention of recurrent cystitis. To suppress urinary infection in patients with indwelling catheters and to reduce the incidence of catheter blockage. To provide prophylaxis against the introduction of infection into the urinary tract during instrumental procedures and for asymptomatic bacteriuria.
Format and Ingredients
White to creamy-white oblong shaped tablet containing:
Dosage
Adults: 1g twice daily. In patients with catheters the dosage may be increased to 1g three times daily. Children: 6-12 years: 500mg twice daily. Children under 6 years: not recommended.