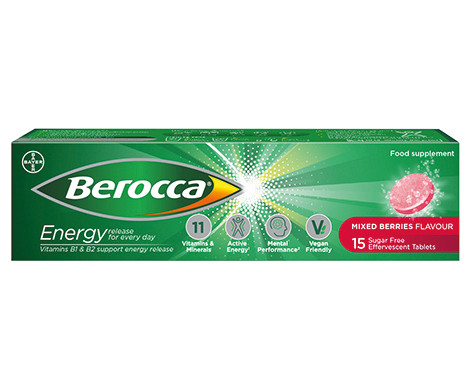 Category
Vitamins, Minerals and Nutritionals
RRP
£7.43, £13.51, £17.09
Uses
Format and Ingredients
Mixed-berries flavoured effervescent tablet containing:
%NRV
Vitamin B1 (thiamin) 10.4mg
945
Vitamin B2 (riboflavin) 13.6mg
971
Pantothenic Acid 22.7mg
378
Dosage
12 years and over: 1 tablet per day dissolved in a glass of water. Under 12 years: not recommended. Not suitable for pregnant or breast feeding women or people with kidney problems.