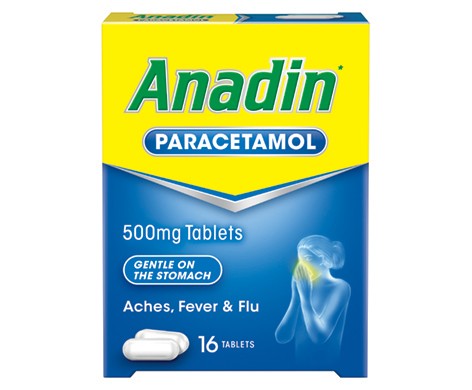 Legal Status
(GSL) , (GSL)
Uses
For the treatment of mild to moderate pain including headache, migraine, neuralgia, toothache, sore throat, period pains, aches and pains. Symptomatic relief of rheumatic aches and pains and of influenza, feverishness and feverish colds.
Format and Ingredients
Dosage
Adults, the elderly and young persons over 16 years: 2 tablets every 4 hours. Adolescents 12-15 years: one to one and a half tablets every fours hours. Children 10-11 years: 1 tablet every 4 hours. Children 6-9 years: half a tablet every 4 hours. For all age groups the maximum is 4 doses in 24 hours. Under 6 years: not to be given.