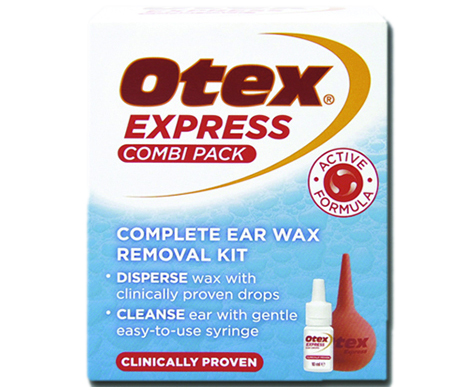 Manufacturer
DIOMED DEVELOPMENTS LTD
Uses
To soften and disperse wax and cleanse the ear.
Format and Ingredients
Ear wax removal kit comprising ear drops and bulb syringe containing:
Dosage
Ear drops: instil up to five drops into the ear. Repeat once or twice daily for 3-4 days while symptoms clear. Bulb syringe: after using the ear drops for 3-4 days, cleanse the ear by filling the bulb syringe with warm water, positioning the nozzle of the bulb into the opening of the ear canal and gently squeezing the bulb, allowing rinse water to run out of the ear into a basin.