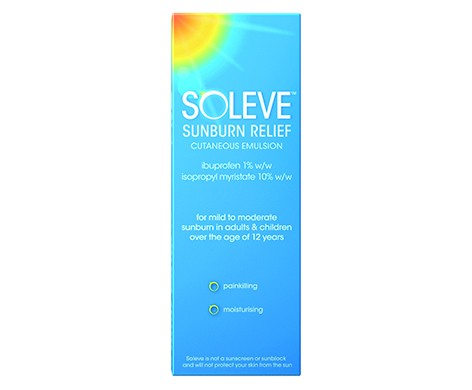 Category
Skin Care and Antiseptics
Manufacturer
DIOMED DEVELOPMENTS LTD
Uses
Relief of pain associated with mild to moderate sunburn.
Format and Ingredients
Cutaneous emulsion containing:
Isopropyl Myristate 10% w/w
Dosage
Adults: apply a small amount of lotion to the affected areas. Reapply as required up to 8 times daily leaving at least 2 hours between applications. 12 years and under: not to be used. Do not use on infected, damaged or broken skin (including skin with sunburn blisters). Do not use if sunburn is severe and covers large portions of the body.