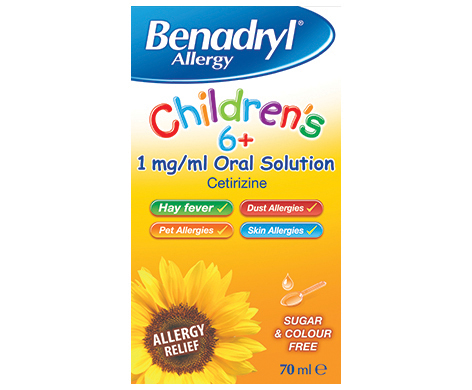 Category
Hayfever & Other Allergies
Manufacturer
JOHNSON & JOHNSON (McNEIL)
Uses
For the relief of nasal and ocular symptoms of seasonal and perennial allergic rhinitis, and the symptoms of chronic idiopathic urticaria.
Format and Ingredients
Clear, colourless solution with a banana flavour containing per 5ml:
Cetirizine Dihydrochloride 5mg
Dosage
12 years and over: 10ml once daily. 6-12 years: 5ml twice daily. Under 6 years: not recommended.