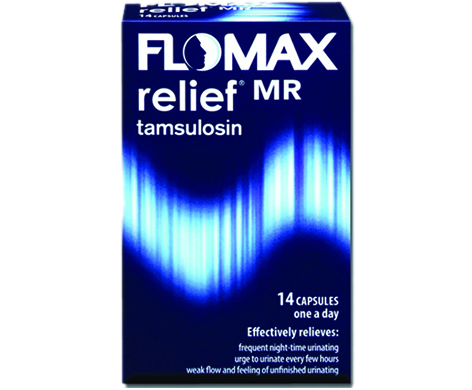 Uses
Treatment of functional symptoms of benign prostatic hyperplasia (BPH).
Flomax Relief relaxes the muscles in the prostate gland and the urethra. This lets urine pass through more freely, making it easier to urinate, and overcoming common symptoms of having to get up several times in the night to urinate, taking longer and difficulty starting, and a frequent need to go to the toilet.
Format and Ingredients
Modified-release capsule containing:
Tamsulosin hydrochloride 0.4mg
Dosage
Men aged 45-75 years: one capsule each day after the same meal.