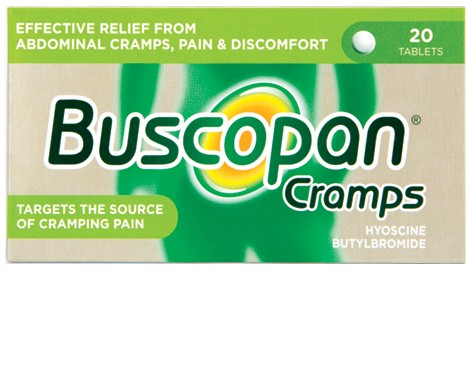 Category
Antacids and Gastrointestinal
Uses
For the pain and discomfort of abdominal cramps and spasms. It works by an antispasmodic effect, relaxing the cramping muscle of the bowel.
Format and Ingredients
White sugar coated tablet containing:
Hyoscine butylbromide 10mg
Dosage
Swallow each tablet whole with water. Do not chew.
Adults: 2 tablets up to 4 times a day.
Children 6-12 years: 1 tablet up to 3 times a day.
Children under 6 years: not recommended.