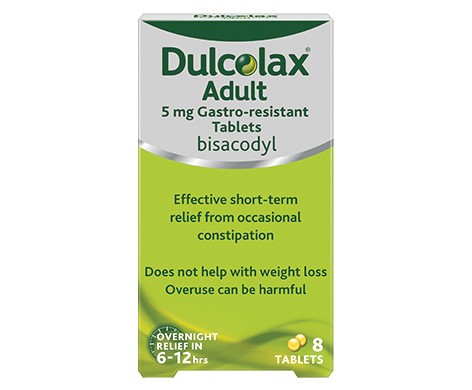 Category
Antacids and Gastrointestinal
Legal Status
(GSL) , (GSL) , (GSL)
Uses
For the short-term relief of occasional constipation.
Format and Ingredients
Gastro-resistant tablet containing:
Dosage
18 years and over: 1 to 2 coated tablets (5-10 mg) daily before bedtime. Under 18 years: should not be used. It is recommended to start with the lowest dose. The dose may be adjusted up to the maximum recommended dose to produce regular stools.