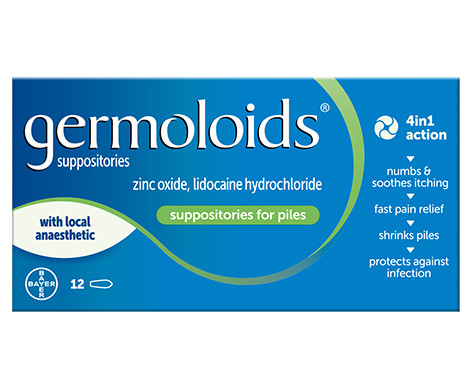 Category
Haemorrhoids and Circulatory
Legal Status
(GSL) , (GSL)
Uses
Symptomatic relief of pain, swelling, irritation and itching associated with piles and anal itching.
Format and Ingredients
White suppository containing:
Lidocaine Hydrochloride 13.2mg
Dosage
12 years and over: 1 suppository inserted at night and in the morning with a minimum of 3-4 hours between applications, preferably after a bowel movement. Maximum 4 suppositories in 24 hours. Under 12 years: not recommended except on medical advice.