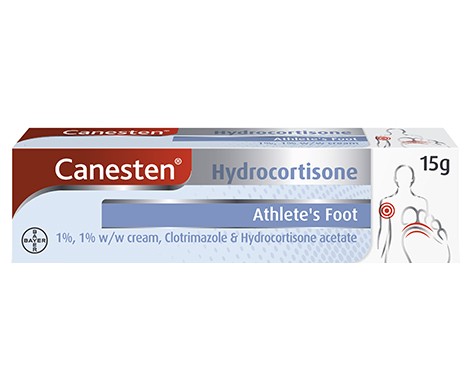 Category
Skin Care and Antiseptics
Uses
Treatment of inflamed fungal sweat rash (candidal intertrigo) and athlete's foot.
Format and Ingredients
Hydrocortisone Acetate 1% w/w
Dosage
Adults, elderly and children aged 10 years and over: apply thinly and evenly to the affected area twice daily and rub in gently. If pregnant consult a doctor before using. Do not use if breast feeding. Maximum treatment period 7 days. Children under 10 years: not recommended.